tight!
tights! they are such big trend this year, and they come in so many chic colors and designs, here are some of my faves and how to wear them!!
first, i LOVE shorts over tights.
second, i
adore
lace tights, taylor swift pulls them off amazingly here: she is so classy in these.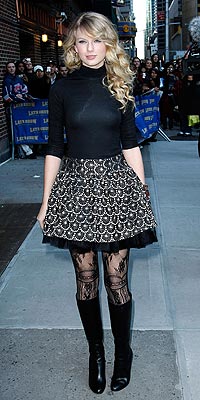 i love that tights have become like a second skin, an expression of oneself.
finally, here are some of the crazy styles of tights that hit the runway this season.
please keep everything tasteful. please please please. dont go tacky or trashy - stay classy!
♥♥smalltownchicc